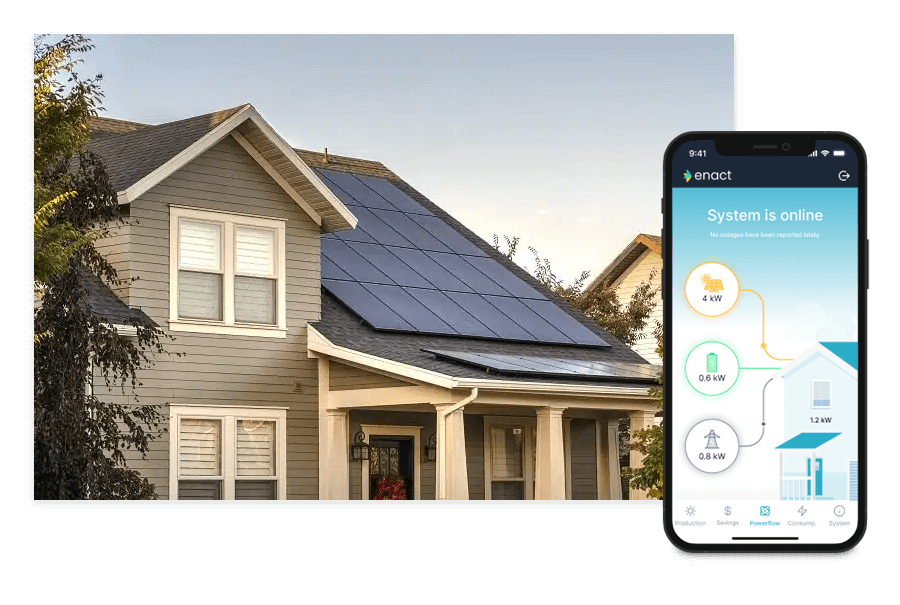 Enact for Homeowners
Accelerate the transition to clean energy.
Our solar platform allows homeowners to track their overall savings, as well as solar energy production and overall system health. Quickly address any problems with offline alerts.
Receive monthly reports to ensure your solar system is operating at peak efficiency and connect with an energy expert for help with operating or upgrading your system.  Free cloud-based storage included for all solar and storage documents. 
Enact for Business
Streamline and Maximize Energy Efficiency.
With Enact, commercial and industrial businesses receive a consultative approach to their energy needs. On-site professionals provide a seamless energy analysis to manage their solar energy transition and track financial outcomes.
Enact's Consumer App tracks project savings and ROI outcomes, as well as system health and our Customer Success are on looking out for your ongoing asset needs.
Enact for Installers
Grow your solar and storage business.
Our all-in-one cloud solar platform provides remote design using satellite images, proposals with detailed pricing and energy analytics and seamless project management.
This innovative solar design tool speeds up sales and project execution, allowing you to streamline your operations, automate your sales process and provide accurate quotes in a fraction of the time.
Trusted by solar professionals around the globe
"We have 2 solar systems systems - Tesla and Enact Systems. The one my Tesla is under-delivering by about 20% in generation, the main one by Enact is on the money 4 years later. If you go with Tesla, make sure they do it on site detailed inspection taken into account things like trees and shades."
Homeowner, Castlewood, CA,
"I have experienced three installations and this was the best. They also gave the best quotation amongst 3 vendors and have been the best post installation support experience as well. Go for it!"
"Enact's platform made it simple for me on both the front and back end. I didn't have to do much legwork on my own to see what program I should get on, the numbers, or the critical information that I needed."
"ENACT's unique software platform allows our installer partners to expand their sales pipelines rapidly for solar and energy storage projects"
"ENACT's platform provides a complete business platform for our dealers to originate and finance solar projects and manage entire installation process"
"ENACT Shows new information to me. I like the fact it shows me estimated generation versus actual generation. I found the power and energy presentation really easy to understand."
Our Trusted Customers and Partners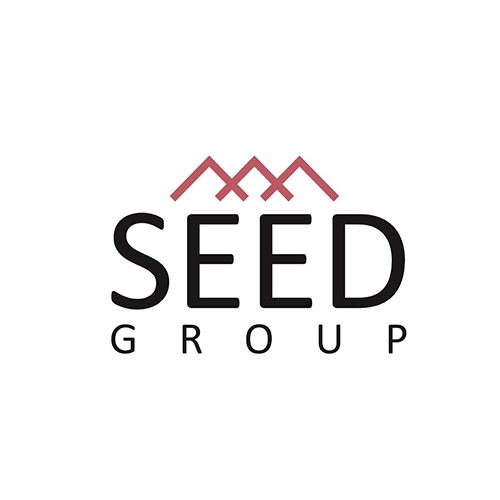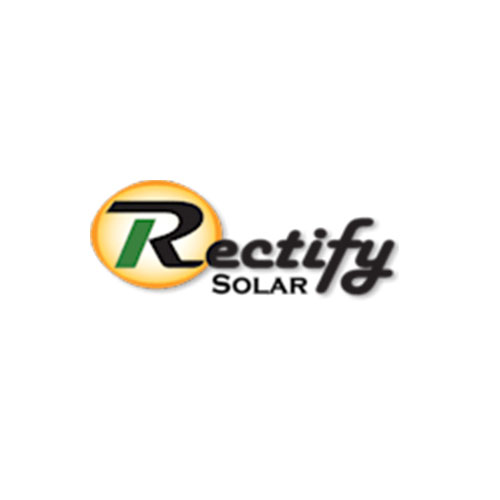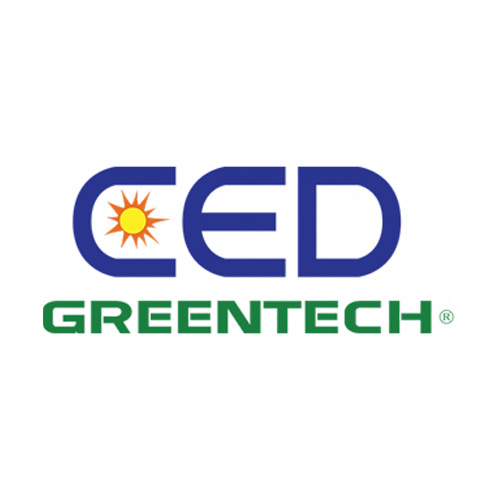 What our customers have to say
PG&E to raise rates in 2024, making a home solar panel system more valuable to homeowners Many California homeowners served by Pacific Gas and Electric Co. will pay around $384 more in 2024 for utilities. The price hike of nearly 13% will amount to around $32.50...